Thank you all for your patience with the staff here at YUWR over the last several months. It has been quite busy here with various events and dramas as well as an extreme number of orphaned wildlife in need. Below I will attempt to update you all, according to month, on the goings-on.
APRIL:
YGGDRASIL URBAN WILDLIFE RESCUE
RESCUED BY LOCAL REBUILDING TOGETHER ORGANIZATION !
Formerly known as "Christmas in April", "Rebuilding Together: Oakland" accepted our application for their 2006 non-profit facility grant to enlarge and develop our wildlife center!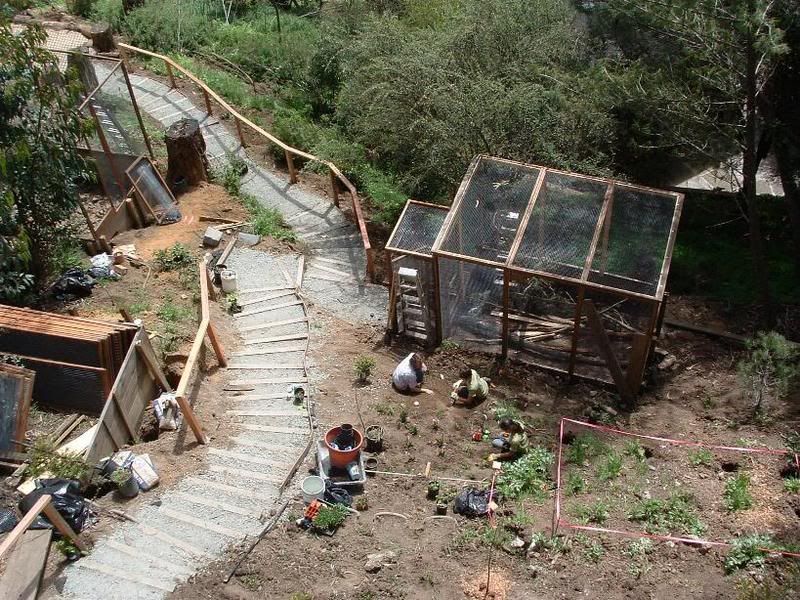 The wonderful staff at RTO, together with Pulte Homes, spent 3 weeks in April building stairs and creating an education area at the bottom of the 1/3 acre property, so that we have full access to all the lower caging and animals in recovery. Previously, our staff had to walk/slide down the hillside to get to our cages.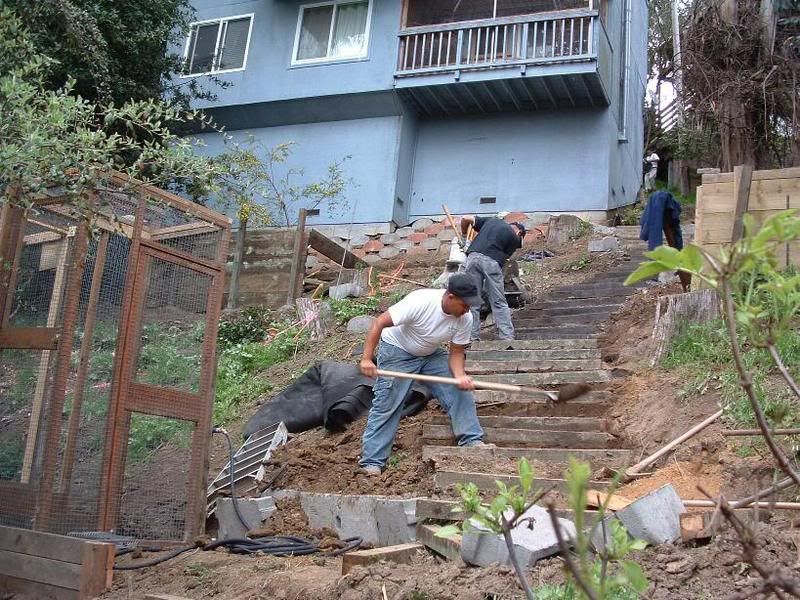 Now we have stairs – a much safer prospect, especially in the rainy season. Pulte Homes and
RTO also replaced the carpet in our hospital with sterile linoleum and installed a sink to facilitate better sanitary conditions in the isolation ward.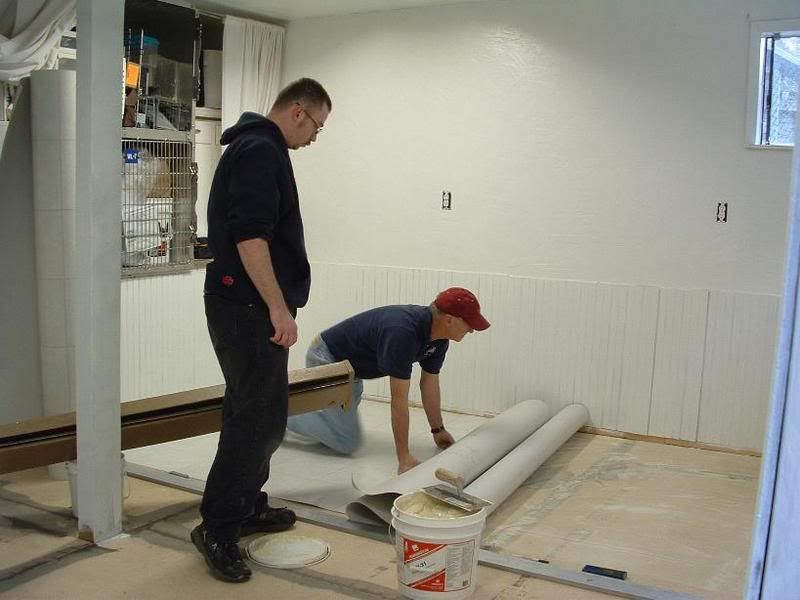 A full article will be published in our winter newsletter, thanking everyone individually. In the meantime, YUWR would like to thank all the companies who donated materials, labor, and ideas to this renovation project. Specifically, Rachel Matthews, Paul Radliff, Anders Schmidt.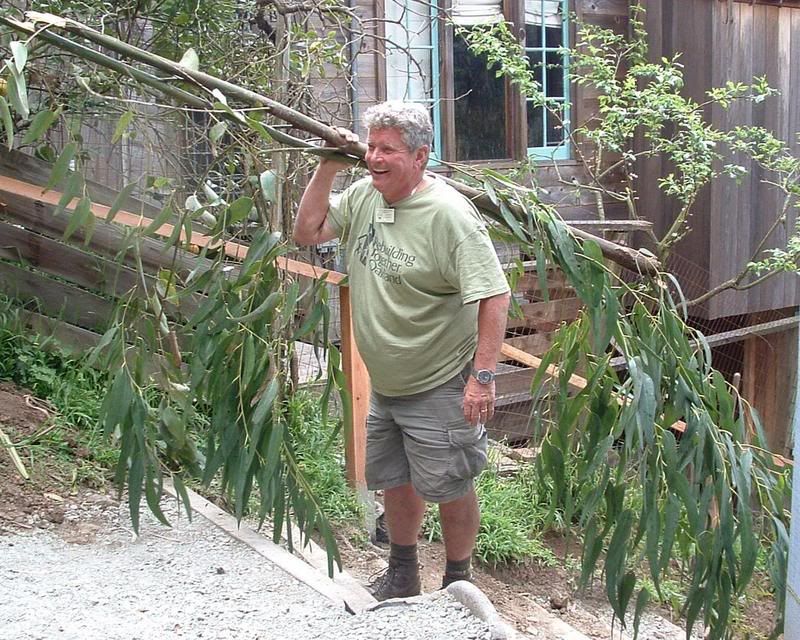 And…Thank you to our YUWR volunteers who stayed up til 5am various nights doing prep work, painting, and packing boxes. Thank you all.
MAY:
In the midst of the RTO April Project, we were blessed with a first for YUWR.
A 5 day old fawn was dropped off at the Oakland Animal Shelter.
Seems she was found at a rest stop while traveling through Marin County and driven all the way to Oakland! The staff of YUWR, in cooperation with Wildcare and their Fawn Expert Suzie Sasso, raised this little female fawn and a companion from Wildcare, for the first 6 weeks of their lives before transferring them to the Fawn Rehab facility in Marin.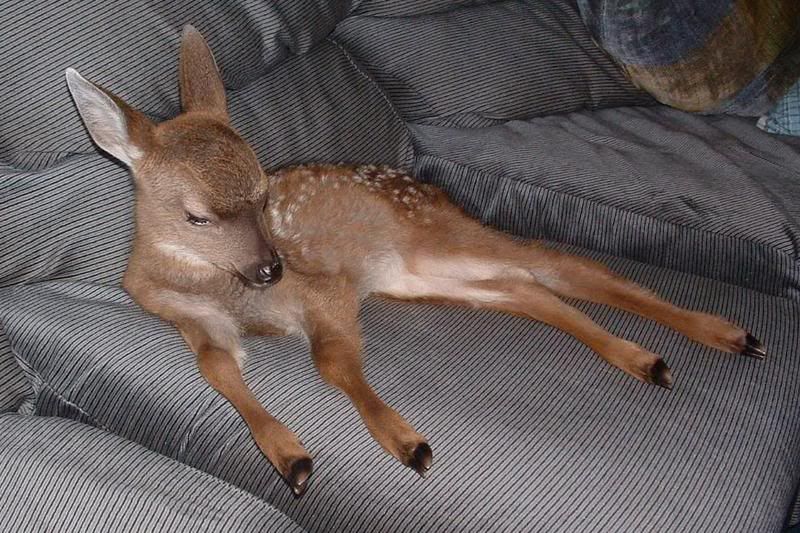 The director would like to express her extreme gratitude to "Pot of Soup" and "Bombadil", the two fawns, for helping to put things in perspective and being constant reminders of the beauty in the world, while she was in the middle of coping with the sudden illness and subsequent death from cancer of her father, William Talcott, in early June.
"We may save these animals but they, in turn, save us when the need arises. "
JUNE & JULY:
Mercifully slow months for the Wildlife Center. We had a few baby skunklets and the odd squirrel as well as the fawns to care for.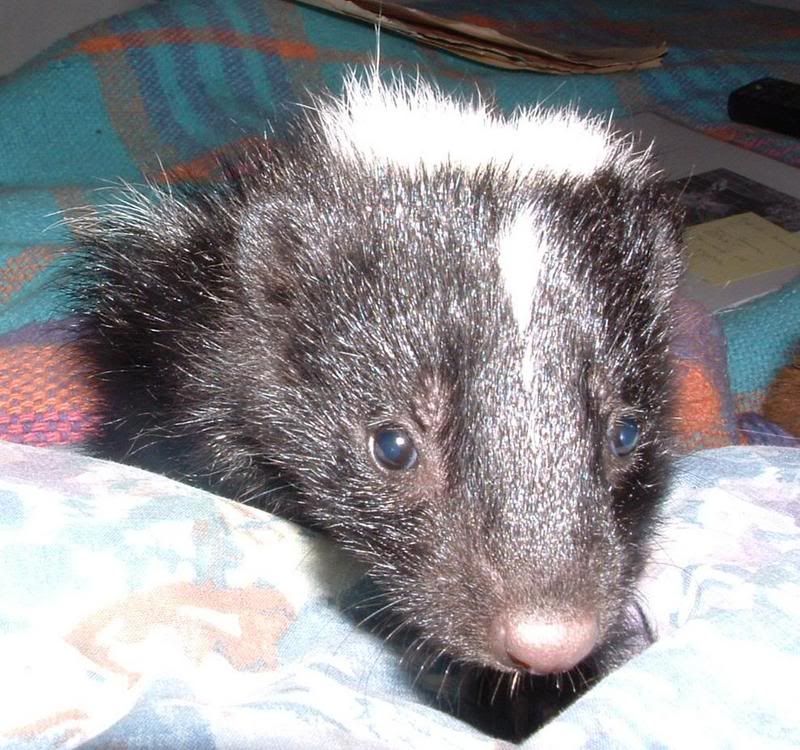 June and July were spent coping with the death in the family and caring for these orphaned and injured wildlife. Baby tree squirrels were supposed to come in but none came. We found this odd, especially since the spring baby wave was extremely light as well. We did receive in 8 baby Ca. Ground squirrels.