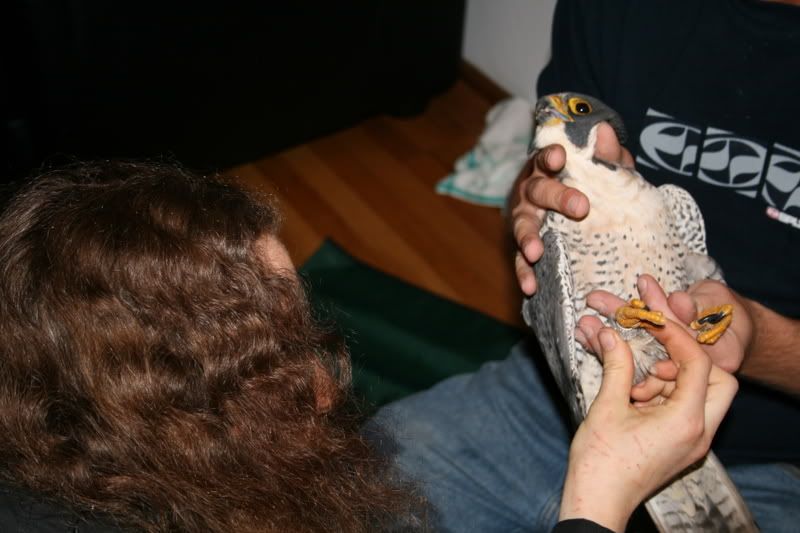 Today a Peregrin Falcon was resting on a rooftop in Oakland near Lake Merritt. It was unable to fly for any distance and was going from Rooftop to rooftop, in obvious distress.
After tracking the peregrin all afternoon, I lost sight of him and went home to rest and wait for the inevitable call.
The call came at 9pm from John Gordon. A Peregrin Falcon is sitting on my doorstep and not moving.
I called David from OHS Wildlife we and went to help the bird.
The entire event was filmed by the Rescuer, John, and he later posted it on YouTube for all to see.
Enjoy!
http://www.youtube.com/watch?v=Wnb-kJ-7pnQ